Best drones with camera under 100 dollars reviews 2021
Drones those whiz bang little flying devices which have recently popping up everywhere in the media are really cool. You can watch them fly, film air shows for your YouTube channel, and even get packages from certain companies. They're a fun little device to own, for everyone whether you're a five year old kid or a forty two year old actuary. They're like cooler, higher tech versions of remote controlled helicopters, and it's fun to watch them fly around.

Many drones are offered for less than 100$. Of course, what with drones being such a new entry into the market and all, it's difficult to know which model you ought to get. The technology is still developing, after all. In any case, if you're buying a drone, you'll need some guidance. Here are reviews of top 3 recommended and best drone models under 100$ with HD camera.
Syma X5C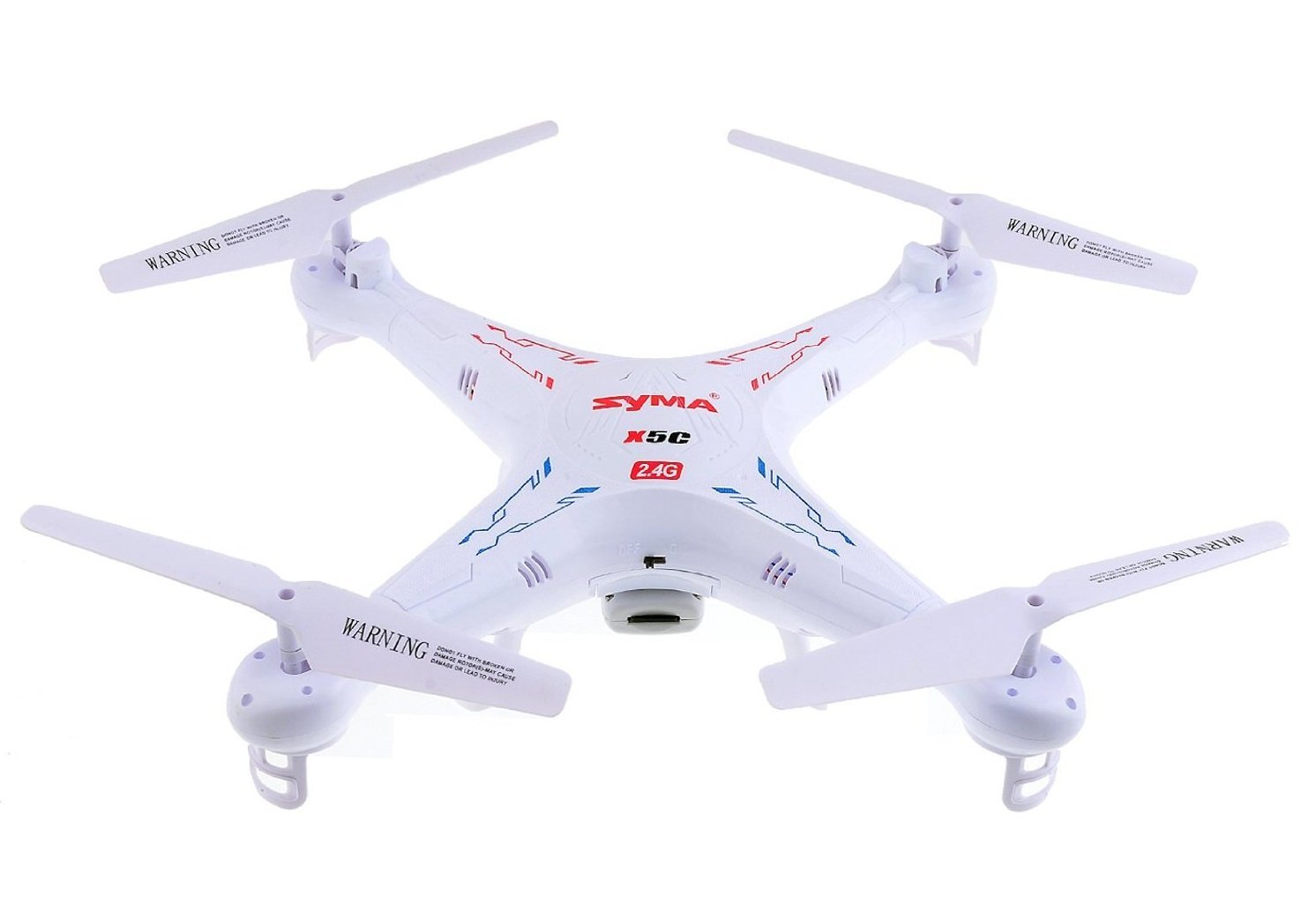 Syma X5C Review

The first model you should consider is the Syma X5C Explorers 2.4G 4CH 6-Axis Gyro RC Quadcopter With HD Camera. The Syma Syma X5C Explorers is the #1 Seller for Amazon's Hobby RC Quadcopters & Multirotors category, as you can tell from its 4000 plus reviews.

This model which tallies in at under 50$ can fly for 7 minutes without stopping. It's wind-resistant, so you can fly it both outdoors and indoors.

When it flies, marvel at its excellent eversion. Hit a button to make it flip, recording HD quality video all the while. (The drone is even bundled with a 2 GB memory card.) With its 6-axis gyro stabilization system, the drone is able to stabilize itself during flight so that it flies smoothly.

The same system also makes it quite flexible, which makes maneuvers more fun to perform.

Holy Stone F180C


Holy Stone F180C Review

Second, the Holy Stone F180C Mini RC Quadcopter Drone with Camera is another great choice. This mini drone is an optimal choice for beginners, as it's easy to handle, but it's great for other players as well, thanks to its 4 sensitivity modes. In other words, it can flip 4 ways forward, backward, left, right.

It can also do continuous barrel rolls. You can jack these modes up from 25% capacity to 100% capacity. The Holy Stone can turn 360° and hover, providing you with more options for when you're creating your own air shows.

In addition, it offers a mode in which the quadcopter will return to you by itself, just like a boomerang. The bundle includes a stock battery and 12 blade,s so that you can improve the length of flight time.

UDI RC Discovery


UDI RC Discovery Review

Our final recommendation is the UDI RC Discovery 6 Axis Gyro RC Quadcopter with HD Camera. Its 6 axis gyro has posture control for maximum efficiency, while its design ensures that you can position the drone precisely as it flies through the air. Its 4-channel function makes flying it easy for everyone, although it also an Expert mode as well as a Beginner mode.

It can fly for up to 9 minutes longer than many of its competitors and it flies more efficiently thanks to its optimized mechanics. It also offers remote distance for up to 30 minutes.

With one button click, it can perform wow worthy rolls and flips. It has a high definition camera that takes 30 frames of film per second, so you can show your friends your amazing play by plays over and over.



At the end of the day, your choice is your choice but please keep our top 3 in mind while you're deciding. They have terrific reviews for a reason: they're terrific products. Best of luck in your search, and may you find the perfect drone for the perfect someone (or yourself!) this year.