HideMyAss VPN Review 2021
HideMyAss (HMA) is a VPN provider from the UK. With these services, people can unblock blocked websites, surf the Web anonymously, hide their IP addresses, and protect themselves from malware.
Pros:
120,000+ IP addresses for consumers to use more than its competitors It has almost 900 servers in 310 locations 210+ countries PPTP, L2TP, OpenVPN and SSL protocols are available Very efficient VPN server
Cons:
You can't test it with a free demo you need to buy it
Pricing

There are 3 plans with which you can purchase access to HMA.
1 month for 9.99$
A year for 4.99$ per month
6 months for 6.66$ per month
Servers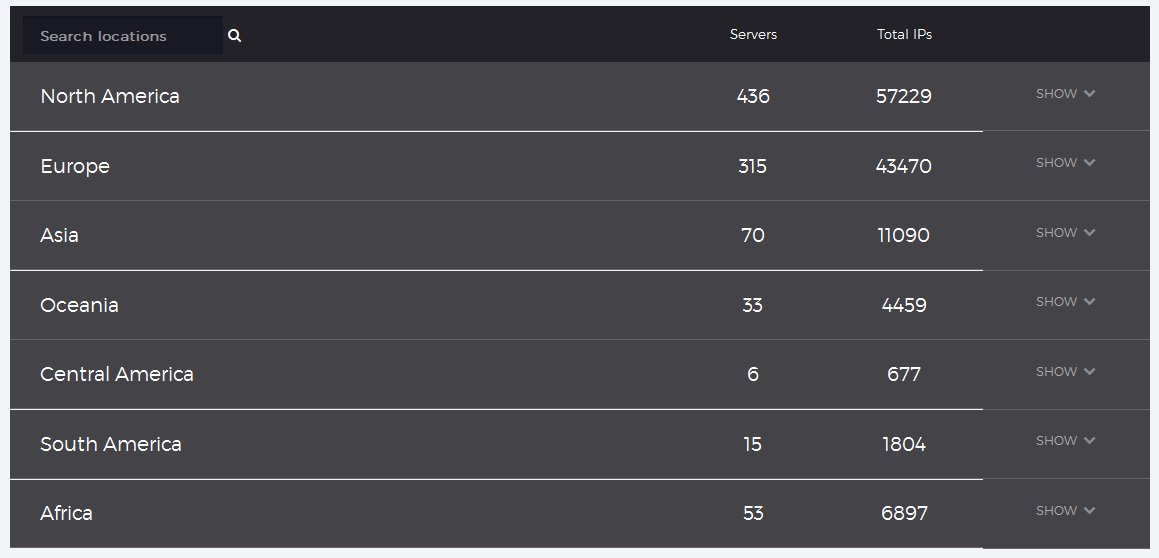 HMA's servers are very powerful. Even if you ignore the other services that the company offers, it's still a great idea to buy access to HMA's VPN solely because of how efficient these servers are. Unlike many of its competitors, HMA also offers a separate tab on the homepage for servers. As a result, it can spread its 890+ servers out over 300+ different locations in 210 different countries and, by extension, this makes 121,060 IP address available to its customers, which is quite a large amount.
Over 300 of its servers are located in the US. The remaining servers are located in the North American/Canadian region, Europe (with a separate server for the UK), Central and South America, Africa and Asia. HMA's server locator is helpful for finding a server that's ideal for you. However, it's not perfect: instead of merely listing the server counts, HMA ought to have a feature that tells you how much load a given server is currently undergoing. Not including such a feature hampers its utility.
Encryption and Protocols
HMA users can benefit from L2TP, PPTP and OpenVPN protocols. Depending on the protocol a user employs, their encryption levels differ.
Compatibility and Ease of Use
HMA offers an easy to navigate interface. It's compatible with Windows, Mac, and Android devices, though unfortunately not for devices running on Linux. Installing HMA with a router can get unduly complicated, unfortunately, but at least the website has a tutorial for this.
More Services
Aside from its web proxy and IP proxies which free up your access to many websites and loosen other such restrictions HMA provides users with an anonymous email account. HMA also gives users the option of choosing from 1 of 3 free privacy softwares, which function like plugins for your browser. HMA allows users to upload files and then protect them with a password that they you know (unless they let others in on the secret, of course.)
Speed Test
HMA's VPN includes three types of speed tests. Users have reported decent to excellent speeds, depending on which server they were employing.
HMA Android App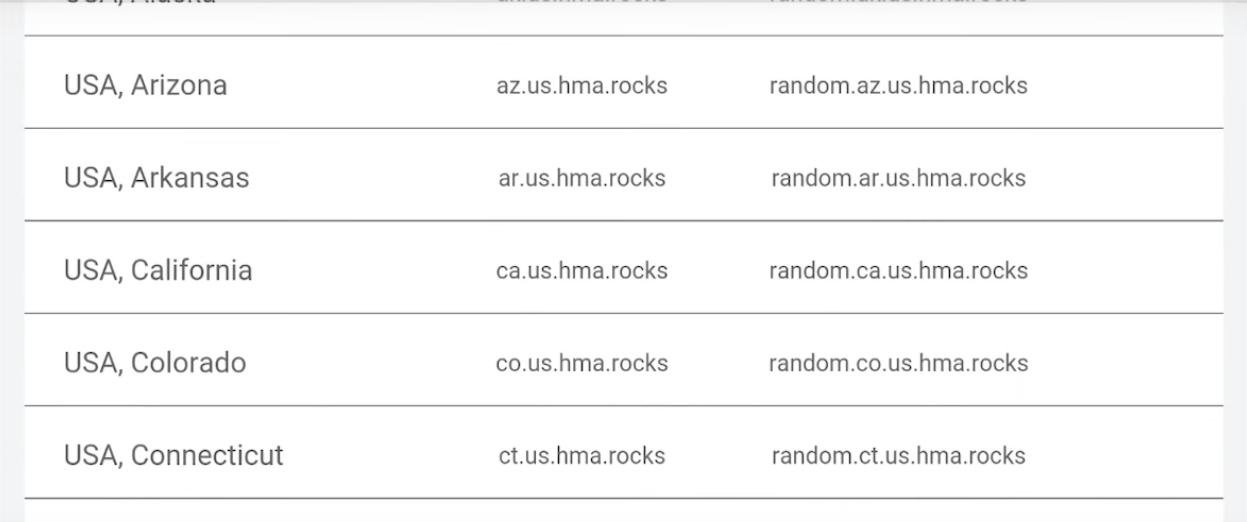 HMA also has an application for Android devices. Setting the app up on your Android device is a simple, straightforward process. The free app can be found on Google Play. Once you've installed the app, you can choose the server and the IP that you want to be hooked up with. If you don't already have a HMA account, you can do so on the app directly.
Customer Service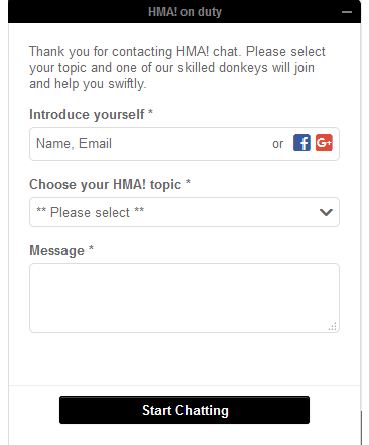 Users can contact customer service by email, the forum, the blog, and via LiveChat. They can also read the information in their Knowledge Base. You can pay for HMA with Bitcoin, a money transfer, a credit card, or a Paypal account.
Overall Rating
HMA offers more VPN servers than any other proxy service, and its high quality is consistent. However, parameters other than service quality sometimes fall by the wayside in Privax Ltd.'s attempt to make their service as high-quality as possible.
How to purchase and register HMA?
Click
HERE
and visit their official page.