How to make money with Kindle publishing?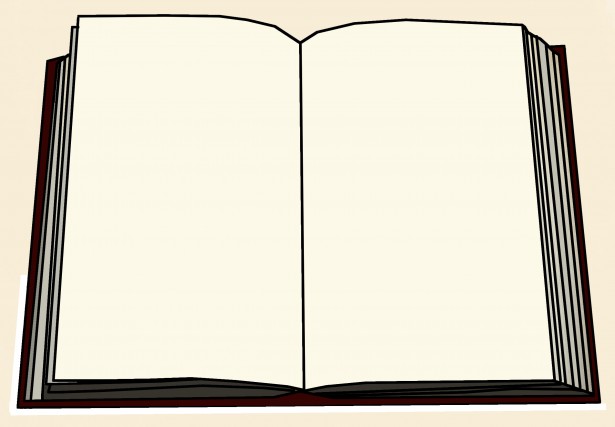 Kindle Publishing: The Best way to get your writing on the Market

With today's technology, people are relying more on the Internet and digital products, such as eBooks rather than paper ones. Maybe some people think of it as good for the environment, but also it is very convenient. Computers today are very portable and with the invention of the tablet, it is even more convenient. People take their digital devices wherever they go, so if you use the Kindle to publish your book, you are likely to get more people to buy it than ever before.

The Amazon Kindle a highly popular portable device on the market today. People take their Kindles everywhere, especially those who love to read. With more and more people using Kindles for their reading enjoyment, it is no wonder that authors are turning to Kindle Publishing. You not only have free tools to use, but a very large audience of eager readers as well.

What is Kindle Publishing?

Kindle Publishing is a way to self publish your writings and sell them on one of the largest retails sites in the world. You are writing a book without the involvement of an established third-party publisher. The book is also privately "printed", but in this case, it is a digital copy and you don't need to get a hard copy created. The author is in total control of the entire process of publishing. This includes the design of the cover and interior, format, price, distribution, marketing and public relations.

Since you are publishing on Amazon, you can easily use the Internet for marketing purposes. There are so many ways to market your product for free as you can write articles and put backlinks to your product, or use a squeeze page to get people on a list and market to them that way. There are endless other ways to advertise your book as well so this should be a big encouragement for you.

Kindle Publishing is excellent for people who are just starting out in their writing career. You no longer need to wait for the entire process of publishing like in times past. Everyone can actually publish to the Kindle, but the best authors will stand out from the rest. All you need to do is pick a niche, know what they want, and write effectively.

Why Kindle Publishing is so popular

Publishing in the past required agents, lots of time, lots of money, and a very large platform just to sell a few books. With today's technology, you don't need all those resources and the large platform is already established for you making it so popular. With millions upon millions of visitors and buyers, selling a book on there is easier than it is the old fashioned way.

Kindle Publishing allows many people to have a chance at becoming a writer and also to get recognized. People do believe it is a quick start at becoming a great author, but you do need to realize, there is a lot of competition. You can't just write about anything you want. Much thought needs to go into it and research on your competitors is a must.

It is also easier and cheaper to do this type of publishing. Since you created everything yourself from the cover to the writing, all you need to do in the end is upload it to Amazon. There is really nothing to it.

It seems more and more brick and mortar stores have been closing down as people have transitioned to the digital age, so writing a book in paper copy is phasing out. There are still some stores that have survived this move as they are in direct competition with selling digital copies of books on their own book readers.

Since the closing of the brick and mortar store began, more and more people turned to the Amazon Kindle as it is widely recognized and well advertised. With this in mind, it became more popular for authors to publish their works on it. These authors also know that people love to take their Kindles everywhere, thus giving them more reason to publish their books on it.

Taking a look at the device itself, it has multi-purposes. Not only is it for reading books, but you can also read magazines, newspapers and blogs, thus increasing the amount of people who will purchase a Kindle. People love devices with multi-uses, and this increases the audience for potential readers of one's book.

Lastly, Kindle Publishing is popular because the actual Kindle is not the only device you can use to read your eBooks. If you have a smart phone, there is a Kindle App and also there is a Kindle Application you can download on your laptop. Since many people have smart phones today and use them very regularly, this definitely makes a practical way to get your writing in front of potential buyers.

Kindle Publishing Guidelines

There are several things you need to know in order to publish with the Kindle. Keep in mind that there are many options for making your books available on the Amazon Kindle Platform. The nature of what you publish will depend on what your options are. Your options include which file format to use, technical expertise, and your eBook sales model.

Cost is not too much to worry about because the eBook creation software for the Kindle is free of charge, plus all the other tools you will use are free as well. The only thing left to think about is the path you need to travel from beginning to end to have your work published on the Kindle Platform.

The first thing you will need to use is called the Kindle Title Manager, which is designed to approve your title, upload the source files; covert them to Kindle editions, and upload and edit the metadata associated with your Kindle editions.

The formats for your eBook can be .doc, .docx (Microsoft Word), .rtf (Rich Text Format), and .txt (Text Format). You can also have it in PDF form as well. These are the most common and easier formats to work with.

Other formats include FrameMaker, PageMaker, XML, HTML, and EPUB to name a few. These are less familiar to many people, but for those who like to use these formats, they are welcome to although the formats just mentioned can be labor intensive and require specialized formatting knowledge.

All these formats are used by a conversion house, which offer the publishers solutions and services including taking your works in the formats listed above. As you become familiar with the options you have with the conversion house, it is important to know which source format you will be using to convert the files to use on the Kindle.

You can convert the files yourself using KindleGen. This software is available for both PC and Macintosh computers. You can download it for free as well. The software has a GUI (Graphical User Interface) that will show you how your book will display on the Amazon Kindle itself.

This tool is necessary to view the layout of your book to make sure it will display properly to readers. Here is where you can check over everything and make sure it is high quality before putting it on the market.

Now we have focused on the formats you need to have your writing in, so you will need to know that a cover page with an image is mandatory. The format you need this image is JPEG and a size of 600 X 800 pixels. Anything smaller than that will be rejected. Keep in mind also that the image shall not infringe an artist's copyrights nor mention pricing of the book or special offers. Keep it related to your book only.

Don't worry if all this seems a little overwhelming. There are plenty of guidelines out there to help you along the way. Once you have all your material ready, the process of uploading and finally publishing your work for the market is easier than it seems. To upload your book, go to dtp.amazon.com, sign in, go to bookshelf and fill out everything on the screen.

Conclusion

Using Amazon Kindle Publishing is only to your advantage. With everyone using some form of portable digital device, it is no wonder many authors are using Kindle Publishing to their advantage. People take their devices everywhere they go, and if they are in need to get a new book to read instantly, all they have to do is search for it and then buy it.

It is easy to format your book and upload it to the Kindle Platform. Keep in mind you don't need any special programming knowledge or to hire someone with specialized skills, but if you choose to create it in a more complicated format, you are welcome to do so.

Kindle Publishing makes it easy for anyone's dream of becoming an author to come true. Don't think about all the competition that is out there. There are many ways to market your product for free, such as writing an article, but also putting it on Amazon will get your work in front of millions of buyers.

So now you know more about Kindle Publishing, why it is popular and how to get your book on the platform. So the best advice I can give you is to get started now. It doesn't take much to become an author today and I wish everyone the best of luck in their future as an author.